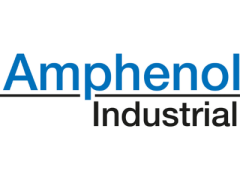 AMPHENOL INDUSTRIAL
AMPHENOL Industrial is the leading manufacturer of cylindrical connectors in the industrial market, focusing on renewable energy applications, oil & gas exploration, medical advancements, hybrid and electric vehicles, communication, rail mass transit, heavy equipment and factory automation. Such applications require a high degree of engineering sophistication and precision manufacturing capability.
Samples
Contact Person
Broad Experience in Designing Connectors
AMPHENOL Industrial is a member of the US based AMPHENOL Corporation, which was founded in 1932. With more than 50,000 employees and over 100 locations the AMPHENOL Corporation is today the second largest interconnect supplier in the world.
AMPHENOL Industrial has a broad experience in designing connectors for high current, outdoor use, data transmission and communication. Innovations like AMPHENOL RADSOK® contact technology can provide roughly 50% more current through the same size pin. Connectors utilizing this RADSOK® technology outperform similar products in the market hands down, positioning AMPHENOL Industrial as a market leader.
Another core competence includes application specific industrial interconnect solutions utilizing integrated assemblies with flexible printed circuits requiring a high degree of engineering and system integration.
Your Contact for AMPHENOL INDUSTRIAL