A Combination of Liquid Electrolyte and Polymer
Aluminum electrolytic hybrid capacitors achieve improved electrical characteristics at compact dimensions, due to the combination of liquid electrolyte and polymer. Thus, they provide the advantages of e-caps (e.g. a higher rated voltage) and those of polymer caps (e.g. high ripple current capability/extremely low ESR) in one product.
Hybrid capacitors are the focus product of several manufacturers. More and more applications, especially in the automotive industry, are realized with such capacitors due to the outstanding features and advantages of this technology. Thus those products are steadily further developed and the parameters continuously improved. Our suppliers partly are looking back on many years of experience in developing this technology.
Samples
Contacts
News
Advantages Compared to Al-Electrolytic Caps
High ripple current capability in compact case sizes
Low and over the entire temperature range stable ESR
Long life time
Advantages Compared to Pure Polymer Caps
Higher voltage/capacitance values
A lower leakage current
A general AEC-Q200 certification
In case of a failure, they don't generate a short circuit
With our manufacturers PANASONIC, RUBYCON and SUN the product portfolio of CODICO provides a wide selection of hybrid capacitors with different specifications. In case of any questions please contact CODICO's product manager!
Manufacturers & Contacts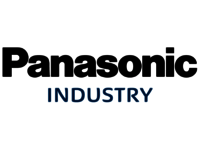 PANASONIC
PANASONIC is a big Japanese manufacturer with different business areas like automotive with multi-media products, Manufacturing with electronic components mounting systems or industrial robots and finally the Industrial Business Group with electronic components. CODICO's main focus is on thermal interface sheets, polymer and hybrid capacitors, metal alloy inductors, precision and measurement resistors, switches and encoder. But we also offer active components such as pressure sensors, infrared sensors and dust sensors.
Infos
Samples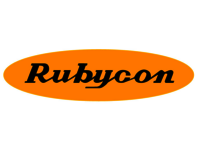 RUBYCON
RUBYCON is one of the worldwide leading Japanese manufacturers of aluminium electrolytic capacitors. The company is market leader in long life e-caps and very strong in high performance e-caps with high ripple current/low impedance and continuous miniaturization.
Infos
Samples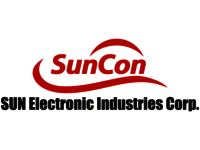 SUNCON
SUNCON is a Japanese manufacturer of high quality aluminium electrolytic capacitors with more than 50 years experience in development and production. In 2005 they introduced world´s first polymer-hybrid e-cap to the market, which provides big advantages compared to conventional e-caps.
Infos
Samples