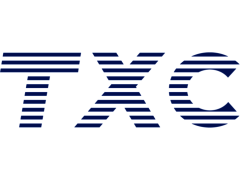 TXC
TXC is a Taiwanese manufacturer specialized and focusing on frequency control products. TXC's history started in 1983, and now they are one of the major five suppliers in the crystal market worldwide, among four Japanese crystal producers. The product lineup is wide enough to cover all demands, from one single crystal unit to very precise OCXO. You will be able to find a solution to all of your timing device needs.
Samples
Contact Person
TXC Product Range
32.768kHz Crystal Units
Voltage Controlled Crystal Oscillators (VCXO)
Oven Controlled Crystal Oscillators (OCXO)
SAW Oscillators (Differential Output)
Sensors (Proximity Sensors, Color/Proximity Sensor and PM2.5 Sensor Modules)
Solenoids (Under TSE brand)
Areas of Application
Producers of high-speed communication equipment have already recognized the high accuracy of TXC components. Furthermore, medical devices manufacturers as well as automotive and industrial customers trust in the quality of TXC crystals. With a clear commitment to highest standards, TXC is on the best way to become the number one producer in the crystal market.
Quality Management and Certificates
TXC has ISO 9001/14001 and IATF16949 certification.
Feel free to contact and inform us about your needs and demand. We are more than glad to work on your solution together with you.
Your Contact for TXC