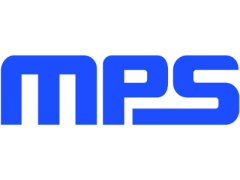 MPS
Monolithic Power Systems, Inc. (MPS) is amongst the globally leading suppliers in the power-management area. The broad portfolio contains eg DC/DC-converters and -modules, PMICs, battery-management-ICs, current-sensors, AC/DC-converter-ICs, motordrivers as well as angle-sensors and, newly added, even inductors for the DC/DC-converters. Target markets are mainly industrial, automotive, telecom-infrastructure, cloud-computing and consumer-applications.
Find here an overview of MPS DC DC Converter.
Samples
Contact Person
Highly Efficient and Cost-Effective State-of-the Art Products
The company has shown continous growth of up to 21% per year and won 2017 the Globals Semiconductor Alliance award for up-and-coming stock corporations.
As a fabless supplier MPS concentrates on own innovative IP and patented production processes for delivering highly efficient and cost-effective state-of-the art products for their target applications. Additinally MPS invests continoulsly in design-support by software and application notes.
DC/DC Applications
For DC/DC-applications MPS coverst he voltage-range from 2V-100V with maximum currents between 0,4A and 100A. Efficiency demands in most cases the usage of a synchronous conversion with integrated TOP- and Bottom-FETs. Besides this also pure convesion-controllers can be found, which need tob e accomplished by an external FET. A rapidly growing area is fomed by integrated modules, containing the converter and the inductor in extremly small packages. In addition to the obvious space savings, the EMC-optimized connection of the inductor is a particular advantage. With only a few external components, a voltage conversion can be implemented in a very small space exactly where it is needed on the board.
Angle Sensors
Angle sensors are used to measure rotational movements. MPS uses the patented Spinaxis technology for magnetic scanning. This technology is much faster than comparable Hall sensors with arc-tangent calculation.
The MPS sensors of the MAG-Alpha series are suitable for encoder functions (optionally with push-button detection), or for direct motor commutation. The magnets on the axis can be scanned either end-of-shaft, side-shaft or side-shaft orthogonal. The resolution is 8-14bit, depending on the component, and the sensors come in compact 2x2mm or 3x3mm QFN packages.
Motordriver Solutions
MPS motor driver solutions offer a wide range of high-performance, cost-effective, and reliable solutions for stepper motor drivers, brushless DC motor drivers, position sensors, DC brush motor drivers, and solenoid drivers. Using industry leading semiconductor process and advanced packaging technologies, MPS motor drivers achieve the highest efficiency, best thermal performance, and smallest solution size.
Automotive Solutions
MPS automotive-grade solutions are precision engineered to perform under the most demanding environments. Each part is rigorously qualified and put throuh a comprehensive 300-point application road test to ensure robustness in the face of harsh automotive conditions like load dump and cold crank.
MPS delivers automotive parts in nearly all areas of its portolio. To keep your time to market as short as possible, the latest evaluation boards and samples are available in our shop.
Your Contact for MPS