For Industrial Applications
Modern enclosures for future-oriented IoT and Industry 4.0 applications must not only be functional, but at least as flexible as the electronics they contain. The DIN rail-mounted enclosures from our preferred supplier DINKLE offer a wide range of sizes, colours and customer-specific solutions.
The plastics used are particularly suitable for industrial applications and the meet flammability classes and insulation properties according to UL and IEC standards. They protect valuable electronics from environmental influences through their robust construction and design with ventilation slots. The solutions are suitable for all DIN rail widths.
Samples
Contacts
News
You can choose from a wide range of connection technologies complementing the enclosures. These include orthogonal terminal blocks for direct connection or for plugging in screw, spring-cage and push-in design are available.

In addition to the proven potted enclosures, CODICO offers the modular DINKLE Bus System with enclosures that can be mounted side-by-side.

For cost-efficient integration of the PCB on the DIN rail, the use of PCB carriers in widths of 42mm, 72mm and 107mm is recommended. The products are available as single components or in sets. The length of the base plate can be cut to the needed size.


Manufacturers & Contacts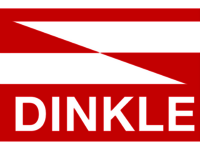 DINKLE
DINKLE group is one of the largest terminal block manufacturers in Asia. The company is dedicated to industrial automation to help customers increase their productivity and gain a competitive advantage.
Infos
Samples