Physical Layer ICs for Ethernet Networks
QUALCOMM "ETHOS technologies" provide customers with industry leading low-power and solution size to enable Fast or Gigabit Ethernet connectivity in networking equipment, consumer electronics and computing platforms.
QUALCOMM offers ultra low-power single Gigabit Ethernet PHY as well as Gigabit Ethernet Transceiver.
Ethernet transceiver is a single port, 10/100/1000 Mbps tri-speed Ethernet PHY supports both RGMII and SGMII to the MAC.
Samples
Contacts
10/100/1000BASE-T Gigabit Ethernet Copper PHYs
MII / RGMII MAC interface
Full IEEE 802.3az support
IEEE 1588 network timing and synchronization
Power saving based on cable length and link status
Cable Diagnostics Technology (CDT)
Qualcomm proprietary SmartEEE support for low power
Hardware Wake-on-LAN (WoL) Support
Single 3.3V supply
1G Transceiver
RGMII-SGMII RGMII to copper or fibre mode
SGMII to copper mode
Converter mode: 100BASE FX fiber to 100BASE TX copper or 1000BASE X fiber to 1000BASE T copper
Manufacturers & Contacts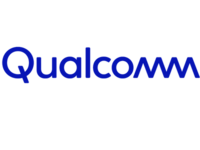 QUALCOMM
QUALCOMM is a fabless semiconductor company, headquartered in San Diego, California and a global leader in cellular and wireless communications for the consumer, automotive and industrial markets. CODICO has been working with Qualcomm for over 20 years and we are now their largest distributor in Europe. Our long standing partnership with Qualcomm means we can offer our customers access to the entire portfolio of leading edge technologies including their latest SoC platforms with market leading 5G, AI, XR technologies.
Infos
Samples