Best-in-Class Crystals With Excellent Stability
CODICO offers the best-in-class crystals (Xtal) to suit your design requirements. The crystals in our portfolio achieve excellent stability over a wide range of operating conditions. They are suitable for various markets and applications, such as:
Automotive
Industrial controls
Power measurement
Telecommunications
Medical devices
More indorformation about crystals can be found in our high-quality whitepaper series.
Samples
Contacts
Whitepaper
Manufacturers & Contacts
KDS Daishinku Corp
Daishinku Corporation (KDS) is a leading manufacturer and seller for quality quartz crystal devices and oscillators. Quartz Crystal devices and oscillators are widely used in electronic devices ranging from mobile phones to communication satellites.
Infos
Samples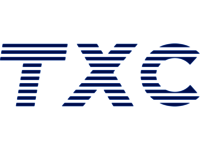 TXC
TXC is a Taiwanese manufacturer specialized and focusing on frequency control products. TXC's history started in 1983, and now they are one of the major five suppliers in the crystal market worldwide, among four Japanese crystal producers. The product lineup is wide enough to cover all demands, from one single crystal unit to very precise OCXO. You will be able to find a solution to all of your timing device needs.
Infos
Samples