Semi-Customized or Fully Customized LCDs
A final casing design or very high tool costs for a casing modification require a customized LCD that uses the available space as efficiently as possible. This is where semi-customized or fully customized LCDs come into play. Such a customized LCD design is possible for both monochrome passive matrix and TFT (active matrix) displays.
The parameters we need to consider for an initial evaluation are described below. After a technical discussion and final design approval, the production of your custom LCD display begins.
Samples
Contacts
News
Parameters for Customized LCDs
Application
Display size (max. outer dimensions/ size in inches)
Resolution
Passive or active matrix display
Technology (TN, STN,…)
Interface
Touch screen (resistive or capacitive)
Touch screen interface
Brightness
Viewing angle
Temperature range
Parameter for Passive Matrix LCD Displays
Backlight colour
Polarizer type (reflective/ transflective/ transmissive)
COG (Chip On Glass) or COB (Chip On Board) design
Connection using pins, flex panel connector (FPC) or elastomeric connector
Manufacturers & Contacts
ORIENT DISPLAY
ORIENT DISPLAY is an experienced LCD manufacturer and offers a broad range of various display related products. Starting from simple LCD glasses, over character and graphic displays, up to TFT displays and the related resistive and capacitive touch panels- all these technologies are possible at Orient Display.
Infos
Samples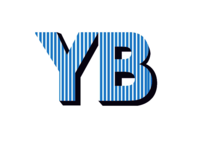 YEEBO
With nearly 30 years of experience in the monchrome display market for customized designs, YEEBO offers all available technologies up to automotive grade solutions.
Infos
Samples