Precise Timing With Clock ICs
CODICO offers wide range of different clock oscillators such as SPXO, TCXO, TSXO, VCXO, OCXO and SSXO.
Oscillators are offered in various frequencies, levels of performance, output types, stabilities, input voltages, packages, pin configurations and temperature ranges (including AEC-Q200).
Available outputs include cipped wave, CMOS, LV-PECL, HCSL, LVDS. Supply voltages include 1.8V, 2.5V, 2.8V, 3.0V, 3.3V and 5.0V. Stabilities down to ±0.5ppm are available in selected models.
Samples
Contacts
News
Manufacturers & Contacts
KDS Daishinku Corp
Daishinku Corporation (KDS) is a leading manufacturer and seller for quality quartz crystal devices and oscillators. Quartz Crystal devices and oscillators are widely used in electronic devices ranging from mobile phones to communication satellites.
Infos
Samples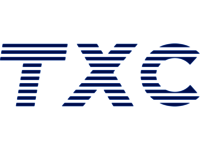 TXC
TXC is a Taiwanese manufacturer specialized and focusing on frequency control products. TXC's history started in 1983, and now they are one of the major five suppliers in the crystal market worldwide, among four Japanese crystal producers. The product lineup is wide enough to cover all demands, from one single crystal unit to very precise OCXO. You will be able to find a solution to all of your timing device needs.
Infos
Samples