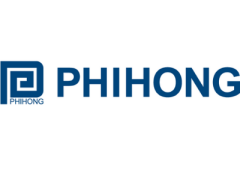 PHIHONG
PHIHONG is a global leader in the development of world-class power solutions and a leading supplier of External Power Adapters, PoE Midspans, Splitters, Injectors and LED drivers.
Samples
Contact Person
Applications
PHIHONG is well known for their high reliability and highest flexibility. Their external adapter range covers medical, ITE and household appliances. An optimized interchangeable plug system enables global use with various portable devices.
PHIHONG was founded in the year 1972 and is headquartered in Taiwan with global sales offices. The manufacturing facilities provide world-class quality and global flexibility to serve the expanding needs of their customers, supported by ISO 9001:2008 and ISO 14001:2004 certified facilities and products complying with IEC/EN62368 or IEC/EN60601 4th edition. In addition to essential local approvals, which external adapters bear countless of, the company also offers a number of import licenses, e.g. Japan.
Order samples of PHIHONG now! To keep your time to market as short as possible, the latest samples are available in our shop.
Your Contact for PHIHONG