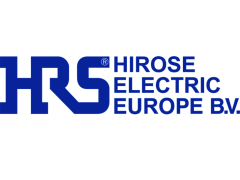 HIROSE
HIROSE Electric is a world-class Japanese manufacturer of high quality connectors that are sold across all global markets in the electronics industry. HIROSE offers wire-to-board, wire-to-wire and board-to-board connectors, as well as circular, memory, interface, FFC/FPC and coaxial connectors.
Samples
Contact Person
HIROSE Offers Highly Innovative Connectors
Since the establishment of HIROSE in 1937, an excellent reputation has been built through the production of technically advanced connectors that incorporate the latest cutting-edge technology.
As a result, the functions and performance of HIROSE connectors are more diversified and sophisticated to satisfy the growing demand for smaller, highly innovative connectors that provide superior connectivity. Such innovations include enhanced locking mechanisms, ultra-low height profiles, high retention forces, user-friendly assembly, high-speed transmission, high contact reliability.
Hirose complies with ISO9001, ISO14001, IATF16949 and ISO/IEC17025.
Over 50,000 Connector Variations Are Available
A wide product portfolio of over 50,000 HIROSE connector variations are available. Their product range includes wire-to-board, board-to-board, circular, memory, interface, FFC/FPC and coaxial connectors. These are suitable for a wide range of applications such as factory automation, industrial machinery, LED lighting, broadcasting, measurement & control, security devices, instrumentation, consumer electronics, automotive and many more.
HIROSE's Product Range Includes:
Connectors:
Wire-to-board
Board-to-Board (floating function, signal and power transmission, large stacking heights )
Circular
Memory
Interface
FFC/FPC
Coaxial
Cable Assemblies:
CODICO can also offer cable assemblies with other HIROSE connectors, even over molded versions. In that case our main partner is company SINBON.
Order samples of HIROSE now! To keep your time to market as short as possible, the latest samples are available in our shop.