Works With Voltages of Less Than 60V
Power over Ethernet (PoE) is the designation used for power transfer via a standard Cat. 5/6 twisted pair cable, and not only allows for the saving of the additional mains power line but also, thanks to the safe low voltage, can be laid by a non-professional. PoE works with voltages of less than 60 V and is therefore classified as SELV (Safety Extra Low Voltage). A distinction is drawn between injectors (PSE – Power Sourcing Equipment), which in turn can be designed as Midspan or Endspan, and consumers (PD-Powered Device).
Desktop and Plugtop versions are straightforward injectors, which in most cases are configured with IEC320-C14 (cold device plugs) or, in rare cases, also as plug-in power units. Likewise, Midspans, i.e. hubs, are often designed as tabletop units, in order to impose power on an existing Ethernet switch. In this case there are 4, 8, 16 and more channels to choose from, with power values of up to 90W per port.
Samples
Contacts
News
Three Power Classes According to IEEE
IEEE802.3af (15.4 W per port)
IEEE802.3at (30 W per port)
IEEE802.3bt (up to 90W per port)
Special classes
Ultra PoE with 60W per port
Mega PoE with 95W per port
Manufacturers & Contacts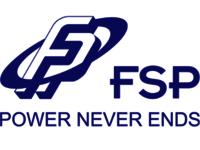 FSP
The FSP Group of companies, established in 1993, is listed at the Taiwan Stock Exchange and currently ranks number nine of the biggest power supply manufacturers on a global scale. More than 7,000 employees generate an annual turnover of more than $485 Mio.
Infos
Samples
PHIHONG
PHIHONG is a global leader in the development of world-class power solutions and a leading supplier of External Power Adapters, PoE Midspans, Splitters, Injectors and LED drivers.
Infos
Samples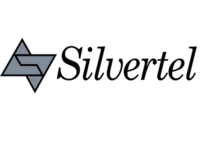 SILVERTEL
SILVER TELECOM specialises on developing miniaturized electronic modules. SILVERTEL's product portfolio includes Power over Ethernet acc. to IEEE802.3at/af and IEEE802.3bt, Telephony interfaces, wireless chargers (Qi), LED drivers and battery charging controllers.
Infos
Samples