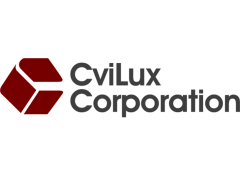 CVILUX
CVILUX is dedicated to manufacturing and selling connectors, FFC and wire harnesses. The product range primarily focuses on applications in the entertainment industry, IT, communication and electro-optics.
Samples
Contact Person
Connectors, FFC and Wire Harnesses
CVILUX was founded in 1990 and dedicates in manufacturing and selling connectors, FFC, and wire harnesses. To follow and meet international trends and requirements of the market, the company set up an automotive certified production line. The headquarter with a high-precision automatic production line is located in Taipei and operates in a total of eight plants in the Asian region.
Technically well equipped testing laboratories and a well educated team ensure the development and production of high quality products. The scope of the product range includes FFC/FPC connectors, wire-to-board and board-to-board solutions, FFC cables and more. Even products produced with glow wire tested material meeting IEC 60335-1 are available. Especially if FFC cables and connectors should fit together perfectly CVILUX is the right choice!
CVILUX Product Range
FFC/FPC connectors
FFC cables
Wire-to-Board Connectors
Board-to-Board Connectors
I/O Connectors
IDC Connectors and Cable Assemblies
Cable Assemblies can be produced with all CVILUX cable connector.
Quality Management & Certificates