The Next-Generation Mobile Network
The next-generation mobile network (NGMN) is within sight! 5G stands for a new wireless internet and mobile telephony standard, the next evolution step after 4G-LTE networks. The new standard allows for significantly higher mobile data rates of up to 20 Gbit/s, and a latency of less than 1ms. This can deliver, for instance, real-time connectivity for critical and potentially life-saving devices and applications. The 5G network is an ambitious objective and is being developed on the basis of a broad global collaboration.
5G advantages and objectives
Higher speed: Ultra-high speed radio access, allowing for download speeds of up to 20 Gbit/s
Shorter response time: extremely low latency of less than 1ms
Scalability and connectivity: It is estimated that more than 50 billion connected IoT devices will be available by 2020.
Samples
Contacts
News
With its enormous bandwidths, low latency, and great scalability, 5G will play a decisive role in the creation of real-time experiences and will serve us as a smart assistant or take over important, yet tedious tasks for us. These include everyday chores, like the control and automation of our house and garden (smart home), and production tasks in the industry. Thanks to its short latency, however, in future 5G technology will also allow more advanced applications like autonomous driving.
The 5G network will fundamentally change mobile communication, paving the way to a more networked world. It will become THE network for energy-efficient devices and sensors (IoT devices), and also play an essential role in low-latency applications.
5G will continue to coexist alongside 4G LTE for quite some time, because the 4G network has a lot to offer for many current applications such as speech recognition, data, and even IoT. In contrast, 2G and 3G systems will be gradually switched off by mobile telephony operators in the coming years.
A vision of the future: 5G New Radio (5G-NR)
The term 5G New Radio (5G-NR) is used to describe a native 5G technology that is not yet fully standardised (release 15 specification). This is a completely new technology (physical, wireless connection technology), which is necessary to meet the requirements of 5G.
5G New Radio helps achieve the following objectives:
Extreme bandwidths: 5G NR aggregates 8 component carriers (CC)
Low latency time: 100 to 200 µs
Higher MIMO: Expansion to up to 256 antenna elements
Massive IoT: Devices no longer require an extended node (gateway) to transfer data
5G New Radio will cover most diverse services and requirements for a large number of devices with different characteristics: These include high bandwidths, performance and latency requirements, and support for a wide range of functions such as, for instance, traditional macro-to-hotspot deployments. In addition, 5G NR will also address distance and location issues with low-power IoT devices, using a new technology called multi-hop mesh to implement uplink connections through nearby devices. It will achieve that by allowing different mesh networks to be linked without disturbing or interfering with one another.
Manufacturers & Contacts
QUECTEL
QUECTEL focuses on the wireless M2M market sector designing and manufacturing a variety of wireless modules to fulfill different industrial standards and requirements. QUECTEL is one of the leading providers of GSM/GPRS, UMTS/HSPA(+), LTE and GNSS modules. In addition, QUECTEL offers various antennas for a wide frequency range from 600MHz - 6GHz.
Infos
Samples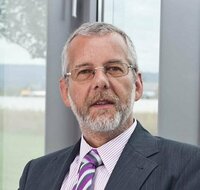 TELIT
TELIT connectivity solutions are at the heart of the IoT and modern digital transformation. TELITS products are designed to deliver future-proof and reliable cellular connectivity while streamlining development time and speeding time to market. In collaboration with TELIT, CODICO can deliver reliable, long life IoT connectivity to support our costumers' digital transformation.
Infos
Samples