Different Requirements for Wi-Fi ICs
Depending on how the layers of a protocol stack need to be integrated on the target hardware, QUALCOMM offers different IC solutions. Radio ICs cover only the lower layers PHY and MAC (layer 1+2) of the protocal stack. These ICs require an additional MCU or processor that handles higher layers e.g. TCP/IP and the application. For connectivity to the host the customer can chose between different interfaces e.g. USB, PCIe, SDIO, SPI or UART.
Another Wi-Fi IC type is named SoC (System on Chip), which integrates also an application processor and therefore eliminates the need of an external MCU or processor as the complete application code and stack are running on a single chip. For high-end applications, QUALCOMM offers also Network Processors with multiple CPU-Cores that support clock rate more than 1GHz. This multi core approach allows the separation of network and application processing on different cores. Radio ICs can be connected via PCIe, USB or SDIO.
Samples
Contacts
News
We Offer Sophisticated Wi-Fi Designs
As diverse as the applications for Wi-Fi are, so diverse are the different IC types from QUALCOMM. Whatever your requirements for the various Wi-Fi standards 802.11a/b/g/n/ac/ad/ax and antenna configurations (Single- or Dual-Band, Multi-User MIMO, Rx / Tx diversity) are, QUALCOMM always offers the right solution.
CODICO is proud of the cooperation with the renowned Wi-Fi IC vendor QUALCOMM. Our cooperation with several highly specialized design partners, our FAEs and the engineering team of QUALCOMM enables us to provide high-level technical support even for sophisticated Wi-Fi designs. Please contact us for consulting.
Manufacturers & Contacts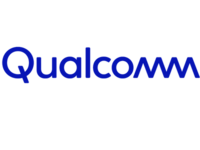 QUALCOMM
QUALCOMM is a fabless semiconductor company, headquartered in San Diego, California and a global leader in cellular and wireless communications for the consumer, automotive and industrial markets. CODICO has been working with Qualcomm for over 20 years and we are now their largest distributor in Europe. Our long standing partnership with Qualcomm means we can offer our customers access to the entire portfolio of leading edge technologies including their latest SoC platforms with market leading 5G, AI, XR technologies.
Infos
Samples