Global System for Mobile Communication
GSM (Global System for Mobile Communication), is a standard developed by the European Telecommunications Standards Institute (ETSI) to describe the protocols for digital cellular networks used by mobile phones. The digital cellular networks developed as a replacement for first generation (1G) analog cellular networks, and the GSM standard originally described a digital, circuit-switched network optimized for full duplex voice telephony.
General packet radio service (GPRS) is a packet oriented mobile data service on the 2G and 3G cellular communication system's global system for mobile communications (GSM). GPRS usage is typically charged based on volume of data transferred, contrasting with circuit switched data, which is usually billed per minute of connection time.
Usage above the bundle cap is charged per megabyte, speed limited, or disallow GSM/GPRS M2M module allow both voice and data communication. GPRS data rate is typically 85.6 kbps (DL & UL), Multi-slot Class 12.
Samples
Contacts
News
Manufacturers & Contacts
QUECTEL
QUECTEL focuses on the wireless M2M market sector designing and manufacturing a variety of wireless modules to fulfill different industrial standards and requirements. QUECTEL is one of the leading providers of GSM/GPRS, UMTS/HSPA(+), LTE and GNSS modules. In addition, QUECTEL offers various antennas for a wide frequency range from 600MHz - 6GHz.
Infos
Samples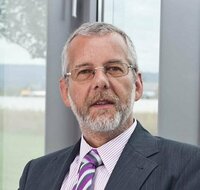 TELIT
TELIT connectivity solutions are at the heart of the IoT and modern digital transformation. TELITS products are designed to deliver future-proof and reliable cellular connectivity while streamlining development time and speeding time to market. In collaboration with TELIT, CODICO can deliver reliable, long life IoT connectivity to support our costumers' digital transformation.
Infos
Samples