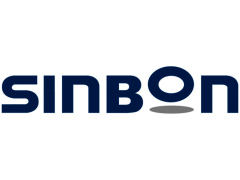 SINBON
SINBON Electronics is a leading solution provider for the design and integration of electronic components. The company offers an extensive range of value-added services to its customers in medical health, automotive, green energy, industrial applications and communications. SINBON provides high quality standard or customized products and OEM/ODM services for connectors, bulk cables and cable assemblies, RF products and PCB & PCB assemblies.
Samples
Contact Person
SINBON Offers Value-Added Services
SINBON Electronics, founded in 1989, is an international organization with service offices, production facilities and sourcing capabilities worldwide, which serve to accelerate production processes while reducing costs and thus strengthening the competitiveness of our customers' products.
Through the strict management of quality and manufacturing controls, SINBON has obtained several international certifications such as IATF16949 and ISO13485, the quality standards for the manufacturing of automotive electronics and medical equipment components, respectively.