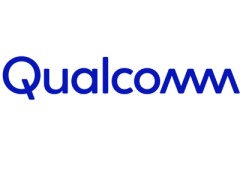 QUALCOMM
QUALCOMM is a fabless semiconductor company, headquartered in San Diego, California and a global leader in cellular and wireless communications for the consumer, automotive and industrial markets. CODICO has been working with Qualcomm for over 20 years and we are now their largest distributor in Europe. Our long standing partnership with Qualcomm means we can offer our customers access to the entire portfolio of leading edge technologies including their latest SoC platforms with market leading 5G, AI, XR technologies.
Samples
Contact Person
Bluetooth
QUALCOMM is one of the world's largest providers of Bluetooth solutions for the IoT market, industrial automation and audio/visual technologies with solutions for mono and stereo headsets, speakers and soundbars. With their BLE connectivity solutions, they also address the Low Power Sensor Node applications as well as the wearable medical /health and fitness market for heart rate monitoring, glukose meters and other sensor applications.
GNSS
QUALCOMM's next generation SiRFstarV family of products feature Quad-GNSS for tracking GPS, GLONASS, COMPASS and GALILEO satellites. The SiRFstarV chips deliver highly accurate continuous location, advanced power management and high interference immunity. SiRFstarV continues to push the envelope of performance in sensitivity, TTFF, and urban canyon availability and accuracy.
Powerline Communication
QUALCOMM offers a broad range of PLC solutions starting from 200 Mbps over 500 and 650 Mbps up to 1200 Mbps. In addition, QUALCOMM offers AEC-Q100 qualified HomePlug Green Phy solutions for Electro Vehicle onboard usage as well as for Electro Vehicle Charging Station applications. HomePlug Green Phy is also well suited for Smart Meter, Smart Grid and Building Automation applications.
Wi-Fi
QUALCOMM offers different IC solutions depending on how the different layers of the protocoll stack need to be distirbuted on the target hardware. The sonamed radios cover only the physical and MAC layer implementation of the protocal stack. These ICs require an additional MCU or processor that handles the higher layers TCP/IP and the application. For connectivity to the host the customer can choose between many different interfaces e.g. USB, PCIe, SDIO, SPI and UART. For IoT application QUALCOMM offers radios (SPI & UART interface) with an integrated network processor that processes layer 3 and 4 and even some higher protocols. As these layers have a more complex processing structure that requires a sequential program flow, additional CPU and memory resources are integrated in these radios. A thrid WiFi product group covers the SoC (System on Chip), which integrates, besides the complete stack, also an application processor. This eliminates the need of an external MCU or processor as the complete application code and stack are running on a single chip. For high end application, QUALCOMM offers also network processors with multiple CPU cores running with more than 1GHz. The multi core approach allows the separation of network and application processing on different cores. Radios can be connected via PCIe, USB or SDIO.
Ethernet
QUALCOMM offers a broad range of fast Ethernet and Gigabit Ethernet Switches and PHYs. They are amongst the industry's smallest and most power efficient ethernet chips and meet or exceed the IEEE 802.3az-2010 Energy Efficient Ethernet (EEE) standard. Many of the switches and PHYs are available in extended temperature range. QUALCOMM's ethernet technology is optimized for the most demanding networking and media applications at home and work.
Your Contact for QUALCOMM