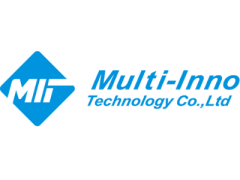 MULTI-INNO
MULTI-INNO Technology is a leading manufacturer of small and medium sized display modules which include monochrome LCD and LCM displays, TFT displays, resistive and capacitive touch panels, as well as passive matrix OLED displays.
Samples
Contact Person
MULTI-INNO's Portfolio of Products
MULTI-INNO Technology is headquartered in Shenzhen, China and was founded in 2005. The company is an important CODICO supplier with a broad portfolio of products and offers a wide product line-up. The portfolio includes:
Monochrome LCD and LCM displays
TFT displays
Resistive and capacitive touch panels
Passive matrix OLED displays
The Chinese display manufacturer is not only keen to meet individualized customer requirements via semi-custom display solutions, MULTI-INNO also maintains a high pace of new product developments.
Applications and Quality Management
The products are primary designed for industrial, medical and automation applications. To ensure the quality of their products, the company complies with ISO1400 and ISO9001.
Your Contact for MULTI-INNO