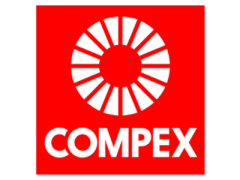 COMPEX
COMPEX has a long history of working with QUALCOMM and specializes exclusively in their Wi-Fi radio and SoC devices. COMPEX is therefore an official ADC (Authorized Design Center) of QUALCOMM and offers its customers innovative reference designs as well as support for hardware and software development.
Samples
Contact Person
Focus on Wi-Fi Radio Modules
The main focus however lies on the development and production of PCIe Wi-Fi radio modules for industrial and medical applications where reliable and trouble-free operation must be guaranteed for many years. COMPEX therefore concentrates its development efforts on the selection of high-quality components, which are combined into a design in many optimisation cycles until the tough requirements are finally met. It often takes many years of development and testing before a module is approved for sale at COMPEX. Modules that do not meet the tough specifications are not even released for the market. In addition to radio modules.
Here you can download a complete product overview including datasheets.
Order samples of COMPEX now! To keep your time to market as short as possible, the latest evaluation boards and samples are available in our shop.