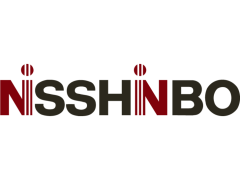 NISSHINBO
NISSHINBO is a global supplier of products in the areas of sensors, power management (DC/DC, LDO, charging ICs,...), RF ICs, as well as OpAmps. As a technical basis NISSHINBO uses analog as well as digital mixed-signal processes.
Samples
Contact Person
State of the art Sensors, Power Management ICs, RF ICs and Amplifires
NISSHINBO was founded at the beginning of 2022 through the merger of NJR and RICOH and has over 60 years of experience and expertise. The company is headquartered in Tokyo, Japan, and has manufacturing facilities throughout Japan and sales offices worldwide.
In all of its product groups, NISSHINBO offers "State Of The Art" solutions, indicating great innovative power of the company. Especially the OpAmps have made NISSHINBO one of the renowned Japanese manufacturers. Worldwide, NISSHINBO is number seven in the field of OpAmps. The merger of the two companies has greatly expanded the product field as well as the expertise.
Applications
Applications for NISSHINBO products can be found in a variety of markets including healthcare, wireless communications, automotive, consumer, solar inverter and industrial.
The company is ISO9001 and ISO/TS16949 certified.
Your Contact for NISSHINBO