For Fast Implementation of Voice Applications
The use of pre-programmed signal processors promises a fast and uncompromising realization of speech applications. In the field of voice transmission and speech control, the demands on the quality of signal processing have increased considerably in recent years. In addition to higher sampling rates and word widths, solutions are increasingly demanded in which the entire signal processing including amplifier and ADC/DAC are integrated on a single chip and are also easy to configure.
With SYNAPTICS, CODICO offers a manufacturer that specializes in this field. With a signal processing word width of up to 32bits and an ADC resolution of up to 24bits and 96kHz, up to 106db SNR can be ensured in the entire signal path. With this accuracy, even distant and quiet voice commands in a noisy environment can be easily identified. In addition, most chips offer integrated mono or stereo Class-D amplifiers with an output power of 2.8W.
Samples
Contacts
DSP Solutions With Pre-Programmed Algorithms
Since the use of freely programmable digital signal processors (DSP) is very time-consuming and the algorithms have become much more complex, DSP solutions are preferably sought where the algorithms are already pre-programmed in the internal memory. By parameterization the user should have the possibility to shape and control the design of the algorithms within a given framework. PC-based configuration tools are provided for support, where users can configure all algorithms and signal channels using a graphical user interface and test them directly on the chip. If all parameters are correct, a configuration file is created, which is then loaded later in the application by the processor via an SPI flash.
Manufacturers & Contacts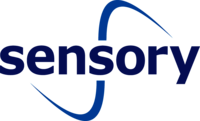 SENSORY
SENSORY is a technology development house that licenses embedded AI to differentiate products and make them safer and easier to use.
SENSORY's flexible wake word, small to large vocabulary speech recognition, and natural language understanding technologies are fueling today's voice revolution. Additionally, its biometric recognition technologies are making everything from unlocking a device to authenticating users for digital transactions faster, safer and more convenient.
Infos
Samples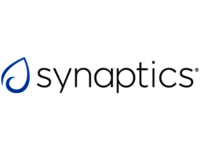 SYNAPTICS
SYNAPTICS is a leading IC supplier for human interface and audio products for applications in the consumer market and smart home. SYNAPTICS' broad portfolio includes audio processors, ultra low power codecs and best-in-class far-field ADCs.
Infos
Samples