The Next Evolutionary Step in DC/DC Converter ICs
By raising the switching frequencies with DC/DC converter ICs in the MHz range, the coils needed are becoming steadily smaller; so small, in fact, that they can now already be integrated into the smallest of modules. The advantage is obvious: DC/DC IC modules are hardly any larger than the IC itself, but they already provide an adapted integrated coil with an optimum layout connection. Their use is always recommended when a design needs to be put into effect rapidly with only a little PCB space available. CODICO offers DC/DC IC modules for both commercial and industrial use, as well as for the automotive sector.
Samples
Contacts
News
Manufacturers & Contacts
MPS
Monolithic Power Systems, Inc. (MPS) is amongst the globally leading suppliers in the power-management area. The broad portfolio contains eg DC/DC-converters and -modules, PMICs, battery-management-ICs, current-sensors, AC/DC-converter-ICs, motordrivers as well as angle-sensors and, newly added, even inductors for the DC/DC-converters. Target markets are mainly industrial, automotive, telecom-infrastructure, cloud-computing and consumer-applications.
Find here an overview of MPS DC DC Converter.
Infos
Samples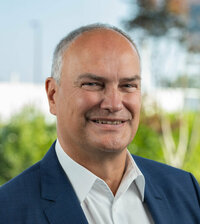 TOREX
TOREX Semiconductor was founded in 1995 as a semiconductor company. The company is a leading supplier of special CMOS power management ICs for battery-based and energy-efficient applications. Especially through this analogue CMOS technology, DC/DC converters and LDO voltage regulators are the core areas of the product range. These are complemented by Voltage Supervisors, Battery Charger IC, Load Switches, Power MOSFETs & Schottky Barrier Diodes.
Infos
Samples