Special Sizes and Brick Sizes
Power supply units are used in a wide variety of industrial (IEC/EN-UL-CSA60950-1) and medical applications (IEC/EN-UL-CSA60601-1 3rd Edition). In addition to these main groups, special certifications must be covered such as IEC/EN50155 (EN50121-32, EN61373) for railway technology, which comprises EMC (EMI), ESD, surge, transients and vibration and shock resistance, or also the household appliance standard IEC/EN-UL- CSA60335-1.
In addition to the special sizes, brick sizes (full, half, ¼) are available, as well as print modules for the supply of auxiliary circuits, fans, standby electronics, etc.
Samples
Contacts
News
Manufacturers & Contacts
AIMTEC
AIMTEC's product portfolio includes miniaturized AC/DC and DC/DC switching power converters and LED drivers. AIMTEC's designs are intended to to help customers worldwide reduce development time and costs while facilitating miniaturization and performance enhancement of their applications. The products are designed for use in industrial and medical environments and feature a wide operating temperature range for very harsh ambience.
Infos
Samples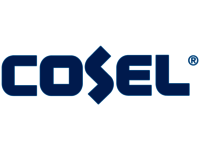 COSEL
COSEL is Japan's market leader in manufacturing high-quality power supplies and DC-DC converters for demanding industrial applications. COSEL offers AC-DC, DC-DC converters and noise filters in the highest quality and in various form factors.
Infos
Samples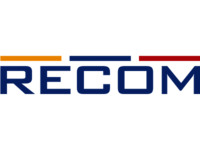 RECOM
RECOM offers a large variety of products with over 30.000 modules. The brand is famous for innovative and reliable designs, fast time-to-market and very open and close relationship to its customers.
Infos
Samples