Ordering Options
Simply Order Samples Online
Ordering Samples from CODICO
You can rely on the support of our team quickly and easily - in every phase of your project. You can order samples online around the clock. Our website lists more than 5,000 high-quality samples and evaluation boards from the areas of passive and active components and interconnect systems.
Tip: Our numerous filter and selection possibilities, and a synoptic comparison list will help you find the right sample.
Do you have questions about our products? For each component, you will find the right contact, that is, a true specialist with comprehensive expertise who will take care of all your queries by phone or e-mail. Just try it out yourself! The right sample or demo board is waiting for you!
To all Samples
Sample Availability & Delivery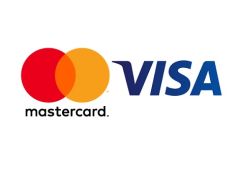 Secure Payment With Credit Card
Mastercard or Visa
Use your Mastercard or Visa credit card for convenient, secure payments.
Tip: Please also indicate your tax identification number at the checkout so that we can immediately identify you as a company. Providing a valid tax ID number will allow for a quicker handling of your order, and is also a requirement for a VAT-free order.
Sample Availability & Free Delivery
We always do our utmost to deliver your order as quickly as possible. Whether immediately or after a few days, we display the delivery times for samples in a transparent way, using a traffic light system. The light is often green. This means that the sample can be delivered immediately. By the way, the delivery is completely free of shipping costs.
Articles that are currently not in stock will be ordered directly from the manufacturer. This guarantees that you always receive the latest samples. Since in these cases we depend on the delivery capacity of our manufacturer, delivery periods may be longer according to availability. When the light is orange, we will immediately contact you after you placed your order and personally inform you about the delivery time.