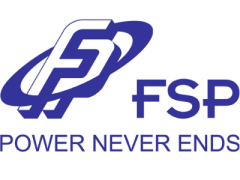 FSP
The FSP Group of companies, established in 1993, is listed at the Taiwan Stock Exchange and currently ranks number nine of the biggest power supply manufacturers on a global scale. More than 7,000 employees generate an annual turnover of more than $485 Mio.
Samples
Contact Person
FSP's Broad Product Portfolio
The Taiwanese cooperation operates at five different production sites offering a very wide range of products, including but not limited to: external power supplies, industrial and medical power sources, UPS, LED Drivers, as well as products for green and renewable energy supply.
All products are compliant to IEC/EN62368, IEC/EN60335 bzw. IEC/EN60601 4th Edition. FSP offers essential national approvals, imperative to survive on the global Adapter Market, including import licenses such as PSE for Japan.
Moreover, the FSP Group is approved acc. to ISO 9001:2008 and holds certificates i.e. its production facilities for ISO 14001:2014, ISO 14064-1 and OHSAS 18001:2007.
Your Contact for FSP