The Optimal PCB Relay for Your Application
With switching currents from 3 to 200A, 1- and 2-pole contact configurations, mono- and bistable coil system and various mounting options, CODICO offers a wide range of power relays. We support you in finding the optimum relay solution for your application in:
Industry
Building technology
White goods
Energy management like solar and wind energy
Smart metering
Samples
Whitepaper
Contacts
Get Your Free Whitepaper About PCB Relais Now!
In our high-quality whitepaper series you can learn more about the right relay selection to find the optimal technical and commercial solution for your application.
In the case of power relays for the use on PC boards, the range of applications extends to switching currents from 3 to 30A, in one-pole and two-pole versions and coil power with actuation values of between 170mW and 1.6 watts. The series of polarized bistable relays with single-coil or two-coil drive systems that range from 25 to 200A complete the portfolio. These relays are mainly used in electricity energy meters or charging devices. The connections are usually adjusted to the application.
If required, we will be happy to specify the right relay for you and, if necessary, help implement the customer-specific adaptations with our manufacturers.
Manufacturers & Contacts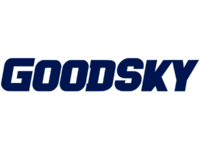 GOODSKY
GOODSKY Electric is a leading manufacturer of electromechanical relays for applications in white and brown goods, industry, telecommunications, and office automation, as well as in the automotive industry.
Infos
Samples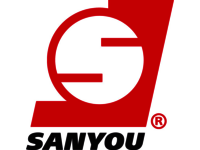 SANYOU
Relays from SANYOU are used worldwide in the white and brown goods sector, industry, transport, automotive, IT, building technology, energy management, medical equipment, and much more besides.
Infos
Samples