Standard for Short-Range Wireless Data Transfer
A SIM card is a chip card that inserted into a device or soldered as an eSIM and serves to identify the user in the network. It used to provide subscribers with mobile telephone connections and data connections from the mobile phone provider.
What does it mean to be connected via 1NCE?
No extensive paperwork
No monthly billing
No contract models that require a doctorate in financial mathematics.
The network coverage is being continuously expanded. Currently it is available in EU-28 countries and Norway, Switzerland, Romania, Belarus, Ukraine, USA and China.
Samples
Contacts
News
What Costs Can You Expect?
Lifetime fee: Pay once at the beginning of the service and your IoT device will be available for 10 years.
1 tariff for all: Forget complex rate portfolios, 1NCE connectivity comes with just one data plan.
IoT Flatrate: 500 MB over ten years including 250 SMS - additional volume can be booked.
Manufacturers & Contacts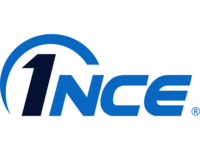 1NCE
1NCE is the first Tier 1 carrier with a clear focus on low bandwidth IoT connectivity.
The company offers fast, secure and reliable IoT network connections designed specifically for low-volume B2B applications.
Infos
Samples