To Enable High-Speed Connectivity Solutions
LTE, an abbreviation for Long-Term Evolution, commonly marketed as 4G LTE, is a standard for wireless communication of high-speed data for mobile phones and data terminals. It is based on the GSM/EDGE and UMTS/HSPA network technologies, increasing the capacity and speed using a different radio interface together with core network improvements.
LTE is the natural upgrade path for carriers with both GSM/UMTS networks and CDMA2000 networks. The different LTE frequencies and bands used in different countries will mean that only multi-band phones will be able to use LTE in all countries where it is supported.
Samples
Contacts
News
The explosion of the IoT market will bring to LTE a key role in offering high speed connectivity solutions. LTE has the potential to become like "super-Wi-Fi" in that it is fast becoming universally available to connect millions of devices to the internet that have never been connected before.
M2M devices are also growing as well as the requirements of bandwidth needed to transfer multimedia and entertainments contents. For this reason M2M LTE module will fit in a lot of new growing markets like home and business automation, transportation, energy, agriculture, healthcare, security, retail, advertising, and more.
LTE Cat3 modules support data rate up to 100 Mbps (DL) and 50 Mbps (UL). Available in different form factor like SMD type or mini PCIE connector. Available in different frequency band configurations typically European bands, American bands, Global bands. Also available Cat4 and Cat1 modules.
Manufacturers & Contacts
QUECTEL
QUECTEL focuses on the wireless M2M market sector designing and manufacturing a variety of wireless modules to fulfill different industrial standards and requirements. QUECTEL is one of the leading providers of GSM/GPRS, UMTS/HSPA(+), LTE and GNSS modules. In addition, QUECTEL offers various antennas for a wide frequency range from 600MHz - 6GHz.
Infos
Samples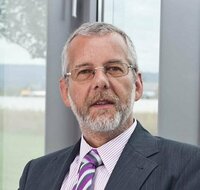 TELIT
TELIT connectivity solutions are at the heart of the IoT and modern digital transformation. TELITS products are designed to deliver future-proof and reliable cellular connectivity while streamlining development time and speeding time to market. In collaboration with TELIT, CODICO can deliver reliable, long life IoT connectivity to support our costumers' digital transformation.
Infos
Samples