Integrated Services Digital Network
Via an ISDN interface all data communication is digital. The ISDN basic interface has two voice/date channels (B channel). Therefore two voice or FAX devices and voice connections can be used simultaneously. In combination with a DSL an additional DSL-interface for PC is available.
CODICO's product range includes ISDN single-chip solutions for Basic Rate and Primary Rate Access. Some ICs are tailored for PC applications such as ISDN PCI add-on cards. Others are perfectly suited for embedded applications such as Residential Gateways, VoIP Gateways and PABX. All not only act as line interface units for Basic Rate S/T Interface or UpN/Up0 Interface or for Primary Rate E1 Interface, but also contain HDLC controllers and deep FIFOs on all channels.
Samples
Contacts
Manufacturers & Contacts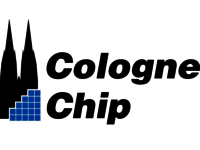 COLOGNE CHIP
COLOGNE CHIP started off with Communication ICs for the Subscriber Line Applications. Recently, they have introduced a SRAM-based FPGA family called GateMate. The FPGAs are characterized by low power consumption, a new logic cell and a new routing structure. The first products target low and medium sized gate counts. COLOGNE CHIP also offers ISDN controller ICs for basic and primary rate access as well as highly integrated HDLC controller and ISDN transceiver chips for voice gateways and modems/routers with built-in voice termination.
Infos
Samples