Professional Fields
Heading for a New Challenge

Take a Look Behind the Scenes
Are you wondering what our employees in the order administration department deal with? Or what the everyday work of our field sales engineers looks like? What challenges are mastered in logistics? And why is Christmas in marketing already in July?
Meet our employees and learn first-hand what they are responsible for and how they experience their working life.
Get to Know Employees From the Following Areas
Michaela Kronfellner, Order Administration
In the Order Administration team, we are in charge of the entire management of customer orders and, accordingly, the first people to contact as soon as projects go into serial production. My main task consists of delivering the ordered goods to our customers in time and in the accustomed high quality. My duties are very diverse, beginning with the entry of the order in the enterprise resource planning system to the adjustment of deadlines in accordance with the supplier's confirmation, the sending of an order confirmation to the customer, and the timely shipping of goods.
Additional challenges that fall within my responsibilities in Order Administration also include, for instance, any occurring alterations or change requests in the aforementioned process, such as changes in quantities or delivery deadlines, the settlement of any cancellation queries and, in case of emergency, the arrangement of an express special shipment. In addition, I also take care of any necessary post-processing such as reminders or complaints. We are not only the first port of call for queries and requests by our customers regarding their orders, we also play an important role in the entire supply chain, acting as an internal interface between sales, materials planning, and logistics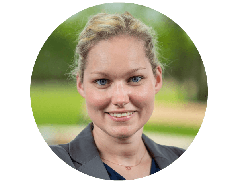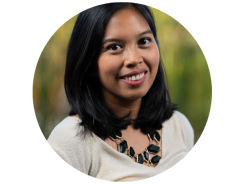 Fatima Biscocho-Faustino, Front Office
My name is Fatima Biscocho-Faustino. I work at the CODICO reception desk. The front office is the first point of contact for our customers and, as a result, the company's shop window. My daily job is to provide for a warm and professional welcome, catering, and competent support to our guests from Austria and abroad. Being the information hub for our staff, I am always up to date.
Other duties in my field of work include classic office tasks like routing telephone calls, processing and forwarding incoming mail, e-mails, and faxes, keeping the cash and the cash book, purchasing different expendables, taking care of restaurant bills and booking transport, and collecting logistical statistics.
Vasily Budko, Field Application Engineer
My name is Vasily Budko. I joined CODICO in August 2010 as a field application engineer, that time I was living in Moscow. Since October 2014 I am working in the headquarters in Perchtoldsdorf.. The scope of my responsibilities is mainly taking care of PLC (Powerline communication) and Wifi related projects based on Qualcomm chipsets. As before CODICO I was working as a hardware and a software designer for embedded systems, now I do a review of customers powerline designs, provide access to relevant documents and a software packages for our customer, answer various technical requests.
Sometimes I design and perform non-trivial tests and do some researches in the laboratory as many customer projects give new challenges which I need to respond. I also develop a software for automating documentation distribution and another software for configuration of evaluation boards.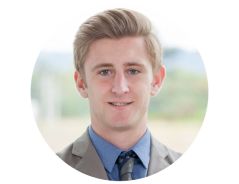 Alexander Steiner, Finance
My name is Alexander Steiner and I work in financial accounting. In life, you achieve milestones that you later look back to with pleasure. In my case, one of these milestones is my first working day here at CODICO on 21 June 2016. The job of an accountant requires a good aptitude for numbers and, above all, a great deal of accuracy. Fresh out of secondary school, I had to work hard on that accuracy. It was not always very easy, but a kind team helped me improve and progress.
Many people believe that accounting only consists of routine activities, and that one gets bored quickly. I can prove exactly the opposite. Constantly striving to find new improvements, that's what makes work interesting. I particularly appreciate the ability to work in projects as a team, and together with other departments. Our current project, which involves a partially and fully automated booking of incoming invoices and has absolutely enthralled and kept me busy for several months now, keeps presenting me with new challenges that make my daily work routine more diversified and exciting.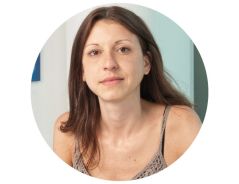 Nicole Lang, Inside Sales
My name is Nicole Lang and I've had the pleasure of being a member of the CODICO Team since November 2010. I work as a VIP (Sales Internal Service Presales) in the Active Components Group, and I'm responsible for Austria as well as for a part of Germany.
My everyday tasks range from preparing quotations (after agreement with customers and suppliers), telephone sales, handling sample orders, project management and documentation, through to supporting the sales force in the field. I really enjoy my work. It's varied, and it also calls for independent action.
Beate Hacker, Logistics
My name is Beate Hacker and I have been working in logistics at CODICO since 2009. After my two-year maternity leave, I was allowed to return to my former area in logistics/customs as a part-time employee.

My responsibilities include recording incoming goods delivery notes and preparing import and export customs clearance. Among other things, I process the supplier declarations of our suppliers and the related article master control.

The creation of routing orders, transport price calculation and forwarding invoice control are also part of my job.
I enjoy my work a lot because it is challenging and varied.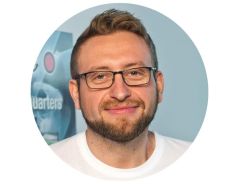 David Fandl, Warehouseman
My name is David Fandl, and I am pleased to tell you about my daily work in the CODICO warehouse. Initially, I, too, had that stereotype notion of a dull job that would involve pushing around packages and pallets. Already during the interview however, I was presented with a completely different view. Our work at CODICO includes plenty different activities and processes, which often respond very specifically to the wishes of our customers. Since these occasionally extensive requirements are continuously evolving, we need to use our brains a lot in addition to the physical work we do. And then there is the human factor as well. One of our corporate values is "we live and breathe family", and I believe that this motto is really practised here.
Although our team is made up of people with very different characters and cultures, a family atmosphere prevails here, where you always feel at home. I have been part of this company for a few years, and I can assure you that there hasn't been a single day I did not look forward to coming to work. For some time now, CODICO has been a training company,, giving us the opportunity to train our own skilled staff. I actively contribute to this by taking over instructor responsibilities for our trainees.
Andreas Hanausek, Product Manager
My name is Andreas Hanausek and I've been with CODICO since the beginning of 2013 as product manager and field application engineer for power supplies. What really draws me to my present position is the opportunity actually to build up a product sector and develop it further. "Build it up" may well be the wrong term to use here, because I inherited this sector from my former mentor, who was the "power man" at CODICO for fifteen years
I particularly like being able to get close to the customers, which simply wouldn't happen any longer in this position at the bigger companies. After a good 15 years in the sector, I really value the opportunity to develop the product sector and the very wide range of possibilities for shaping it, thanks to the close co-operation with suppliers. There is something unique about the variety and versatility of working in a position which enables me to be on the spot, both at the developer as well as at the supplier audit at the other end of the world. And that's precisely what our suppliers also appreciate.
Birgit Punzet, Marketing
The marketing team takes care of CODICO's entire online and offline presence. Creating country-specific marketing plans, implementing them, maintaining our website and social media channels, organizing events and trade fairs - these are our main areas of responsibility.
In online marketing we deal with keyword analysis, implement important SEO measures, try to get as many clicks as possible on our website and shoot exciting product videos. An essential part of our work is lead management, which we use to target our content to the right customer or prospect. CODICO is known for its extraordinary trade show appearances - and we in the marketing team love to organize them. We also take care of the implementation of all printed materials within the company. This includes our brochures, our linecard or our customer magazine Impulse. Press releases, interviews, market research and other PR activities round off our work.
We are a creative and flexible team that places particular emphasis on cooperation and mutual support, so that CODICO can be presented in the best possible way both internally and externally.
Ivan Mitic, Regional Sales Manager CEE
In summer 2010 I heard about the plan of restructuring the marketing and sales of Active Components in Central and Eastern Europe. I was keen to take on this challenge, and since then I have held the position of Regional Sales Manager CEE for Active Components. Together with our highly professional local sales partners and sales assistance, my task is to secure the CODICO market presence on the growth markets of Eastern Europe, and constantly develop it. The focus is on customer satisfaction. That means providing the best possible support for our customers and our partners.
Why did I decide in particular to take on the Eastern Europe market, which is complex and often has a will of its own? Quite apart from my Serbian roots, I have always been interested in an international and multicultural working environment. And where can more cultural, historical, and political variations be found than in the countries between Russia in the far north and Greek in the deep south?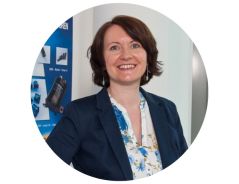 Petra Landschau, Quality Management
My name is Petra Landschau, and I've been working as a quality manager at CODICO for over 20 years. One of the most important tasks in quality management is to review and optimize existing processes. For this reason, CODICO has introduced a quality management system according to ISO 9001 into the company. Another important aspect is the establishment of a knowledge management system to ensure that all employees have access to all processes, workflows and information in a documented form.
Audits and quality indicators help us to monitor our own performance and to take appropriate measures to counteract negative developments. These and numerous other analyses are regularly reported to the management board. Of course, quality management is also the contact point for colleagues, customers and suppliers to obtain well-founded information on all aspects of quality.