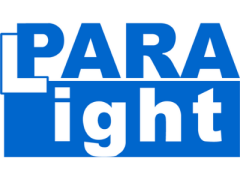 PARA LIGHT
With over 30 years of experience in developing and supplying of opto-electronic components, PARA Light manufactures LEDs and LED displays as well as customer-specific solutions.
Samples
Contact Person
Manufacturer With More Than 30 Years of Experience
PARA LIGHT, a Taiwan-based manufacturer of light emitting diodes, LED displays and lighting solutions, has more than 30 years of experience. Continuous product innovation and ongoing development characterize this manufacturer. Founded in 1987, PARA LIGHT now owns three automated factories in China, runs sales offices in the USA, Hong Kong, Mexico and Korea and is traded on the Taiwan Stock Exchange (TWSE) since 2008. The company employs approximately 2,500 people, 150 of whom work in research and development.
Product Range
The product range for LEDs includes SMD, PLCC and leaded packages, whereby many special shapes and designs are also available. The variants for LED displays start with the standard 7-segment or alphanumeric designs offering one to five digits. In addition, there is a whole range of special designs available like bar displays or LED backlights for liquid crystal displays. Applications range from simple indicators (e.g. for dishwashers) to complete lighting solutions.
Certifications
The company holds ISO14001 and TS16949 certifications and meets the high requirements for the automotive industry.
Your Contact for PARA LIGHT