Low & Mid Power Light Emitting Diodes
Low and mid power LEDs refer to SMD designs up to an output of one watt. In the area of low and mid power LEDs, CODICO offers a wide variety of white and coloured LEDs.
Our low and mid-power LED product range covers:
Indoor lighting applications
Outdoor lighting applications
Industrial applications
Samples
Contacts
Manufacturers & Contacts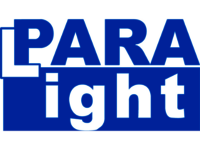 PARA LIGHT
With over 30 years of experience in developing and supplying of opto-electronic components, PARA Light manufactures LEDs and LED displays as well as customer-specific solutions.
Infos
Samples