To Connect a Large Number of Stations in a Network
An Ethernet switch is a device that connects a plurality of stations in a network. In an Ethernet network (star topology), a switch is a distributor for the data packages. The function is similar to the Hub, with the difference that a switch a direct connections between the devices created, if he is aware of the port of the data receiver. If not, the "broadcast" mode is used , the switch sends the data packets to all ports.
When the reply packets come back from the receivers, the switch learns the MAC addresses of the data packets and the corresponding port, now it sends the individual data only to the matched receiver. A hub limits the bandwidth of the network by the "broadcast" mode, the switch connect the two stations with the full speed as the end-to-end network connection can support.
Samples
Contacts
Ethernet Switches by QUALCOMM
All QUALCOMM low-power Ethernet switches have 5 integrated PHYs that support "QoS" with 4 classes based on IEE802.1p, IPV4 TOS, IPV6 TC and MAC addresses. There are available as managed and unmanaged, with Industrial Temperature range from 4-ports to 7-ports. Here use QUALCOMM "ETHOS" - Green Ethernet (EDGE) power-saving features with internal automatic DSP Energy Saving. The AR8328 has additionally integrated a hardware NAT and SERDES / SGMII interfaces.
Manufacturers & Contacts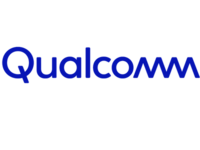 QUALCOMM
QUALCOMM is a fabless semiconductor company, headquartered in San Diego, California and a global leader in cellular and wireless communications for the consumer, automotive and industrial markets. CODICO has been working with Qualcomm for over 20 years and we are now their largest distributor in Europe. Our long standing partnership with Qualcomm means we can offer our customers access to the entire portfolio of leading edge technologies including their latest SoC platforms with market leading 5G, AI, XR technologies.
Infos
Samples