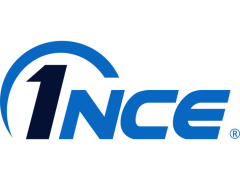 1NCE
1NCE is the first Tier 1 carrier with a clear focus on low bandwidth IoT connectivity.
The company offers fast, secure and reliable IoT network connections designed specifically for low-volume B2B applications.
Samples
Contact Person
Iot Connectivity All Over Europe
In collaboration with the host network of Deutsche Telekom AG, 1NCE offers its customers transparent IoT connectivity in numerous regions, with a special focus on Europe. All SIMs are delivered as pre-activated cards with all services included. In addition, you have no troubles with the PIN or PUK, as the cards are already pre-activated.
Additional Functions
Set IMEI lock
Set monthly limits
Set labels and group SIMs
Setup APN & VPN with all services included
Your Contact for 1NCE