Interface Circuits for Next-Generation Networks
CODICO is an experienced distributor of standard wired telecom, datacom and industrial communication circuits for professional and consumer applications.
Our product range includes components for C.O. (central office) and CPE (customer premise) applications and covers all shades of transmission standards and methods, ranging from legacy analog FXS, RS-232/RS-435, ISDN and T1/E1 to the latest versions ADSL2+, VDSL2, SHDSL, USB and Gigabit Ethernet for next-generation networks and home automation. These transmission technologies are have already been introduced worldwide in wired and FTTx networks. We represent market-leading suppliers in all these fields and can therefore serve both the leading telecommunications and broadband access manufacturers as well as players in the consumer segment of home routers.
In addition to semiconductor ICs, we also provide the necessary support software for broadband communication and digital home applications.
Samples
Contacts
Manufacturers & Contacts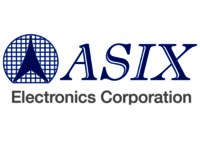 ASIX
The offerings of the fabless semiconductor supplier are as follows: Embedded Ethernet, EtherCAT, Industrial Ethernet, Superspeed USB-to-LAN, Embedded Networks and I/O Connectivity products from company Zywyn.
Infos
Samples
Subcategories of Interfaces