Complete Computer Built on a Single Circuit Board
A Single-Board Computer (SBC) is, as the name suggests, a complete computer built on a single circuit board. They usually consist of:
CPU microprocessor
Memory
I/O interfaces
SBCs do not require a bus interface, since all components that are needed for the application are built on this one board.
Samples
Contacts
Manufacturers & Contacts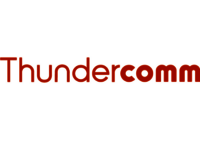 THUNDERCOMM
THUNDERCOMM was founded in 2016 by THUNDERSOFT and QUALCOMM. Based on QUALCOMMs world-leading Snapdragon processors as well as THUNDERSOFTs powerful application and operating system technologies and service capability, THUNDERCOMM is dedicated to providing module and software solutions for IoT, AI, automatization, machine service, smart cameras, robotics, VR/AR devices, mobile devices, drones, and medical devices.
Infos
Samples