Complete Computer Built on a Single Circuit Board
A Single-Board Computer (SBC) is, as the name suggests, a complete computer built on a single circuit board. They usually consist of:
CPU microprocessor
Memory
I/O interfaces
SBCs do not require a bus interface, since all components that are needed for the application are built on this one board.
Samples
Contacts
Manufacturers & Contacts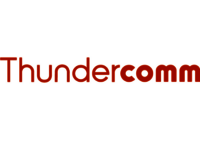 THUNDERCOMM
A US company founded in 2016 as a joint venture company between Qualcomm and ThunderSoft a software leader and pioneer in the Android OS. Thundercomm is focused on the industrial, retail and consumer markets where they leverage Qualcomm's market leading technologies and their relationship with the semiconductor market leader to develop comprehensive hardware reference designs, system on modules (SOM) and SDKs to target applications in their markets areas of interest. Thundercomm also leverage multi-disciplinary engineering skills in OS development and optimization, camera tuning and calibration, computer vision and AI to develop and to manufacture complete turnkey products on behalf of their consumers. Thundercomm are headquartered in San Diego and have rapidly grown in recent years to 1200 staff across 9 R&D centers and 16 sales offices.
Infos
Samples