Advantages of Optical Sensors
Optical sensors can be designed as passive or active components. In the active version, there is a light emitter (LED or laser diode) and a light receiver (light-sensitive resistor ( LDR), a photo-diode, a photo-transistor or a CMOS Image sensor) integrated. The receiver evaluates the intensity, the color or the duration of the received light from the light transmitter. The passive component consists of only the light receiver, whereas a light-transmitter can also be integrated.
Optical sensors have the advantage over other sensors, such as magnetic, capacitive and inductive sensors that they cannot be disturbed by ferromagnetic materials or electric and magnetic fields.
Samples
Contacts
Manufacturers & Contacts
PIXART
PIXART Imaging Inc. is a manufacturer of optical sensors with a wide range of sensors and diverse technologies for complex man-machine interface solutions, HMI applications and measurement and control systems.
Infos
Samples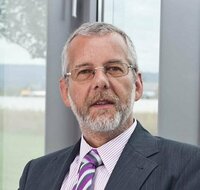 Subcategories of Optical Sensors