Segment LCDs Have Predefined Segments
Segment LCDs differ from other passive matrix LCD displays by having predefined displayable segments. The standard segment LCD product range mainly comprises 2 to 4 digit 7-segment displays, the most common type of segment LCDs. The much larger share of segment LCDs on the market is used in customer-specific displays. The reason for this is simple, because not every segment is suitable for every application. Therefore, it is possible to achieve a unique display that fully meets your requirements with very low one-off costs.
CODICO offers the entire technology portfolio from TN (Twisted Nematic) to VA (Vertical Alignment) for segment LCDs. In addition, you can choose any possible colour combination, including the use of RGB LEDs for backlighting.
Samples
Contacts
News
Manufacturers & Contacts
MULTI-INNO
MULTI-INNO Technology is a leading manufacturer of small and medium sized display modules which include monochrome LCD and LCM displays, TFT displays, resistive and capacitive touch panels, as well as passive matrix OLED displays.
Infos
Samples
ORIENT DISPLAY
ORIENT DISPLAY is an experienced LCD manufacturer and offers a broad range of various display related products. Starting from simple LCD glasses, over character and graphic displays, up to TFT displays and the related resistive and capacitive touch panels- all these technologies are possible at Orient Display.
Infos
Samples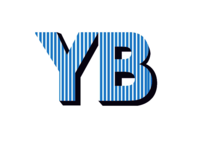 YEEBO
With nearly 30 years of experience in the monchrome display market for customized designs, YEEBO offers all available technologies up to automotive grade solutions.
Infos
Samples