The Multifunctional Housing System
The DINKLE BUS system is an universal housing system for interface and system solutions that sets new standards in flexibility and miniaturization. In addition to various communication interfaces and the power supply, the patented bus connector also allows the easy integration of proven terminal block solutions in a wide range of different connection technologies.
Particularly space-critical applications benefit from the modules, which are only 12mm wide and allow up to 16 poles with front connection technology. In addition to the extremely compact housing widths, variants up to 60mm wide are also available for additional electronics installation space. Further bus module housings with IoT ("Internet Of Things") and industry 4.0 compatible interfaces such as RJ45, SUB-D, Mini-USB, W-LAN antennas, etc. complete the range.
Samples
Contacts
News
All housings can be delivered with already specified interfaces or with a closed lid to allow individual assembly by reworking with holes, cut-outs and apertures. As an option, a mini-USB connector is now available on the side of the housing to allow fast and efficient programming of the electronics.
In order to save time and costs during wiring, all cable connections, including those of the BUS connectors are designed in a tool-free push-in design.
Appropriate terminal blocks are also available as pluggable solution and offer direct LED light pipes to indicate the operational status.
The patented bus connector make sure that modules are protected by a grounding contact while connecting to the bus plate to ensure signal interference-free and safety in power supply. It connects several electronic modules, which are mounted on the DIN rail.
The heart of the DINKLE bus system is an innovative busbar consisting of 8 gold-plated contact profiles that can be integrated into all common TS-35 standard rails and networks the electronics housings by means of a patented bus connector. Standard lengths as well as customer-specific lengths up to max. 1,000mm are available. Accessories available include a wide range of different terminal connectors, power supply modules, labelling material for a clear designation of the LED displays and expansion connectors for extending the bus plates.
If a separate serial bus is to be used for communication in addition to the parallel supply lines, DINKLE has the perfect solution with the multifunctional Etherbus-System.
Manufacturers & Contacts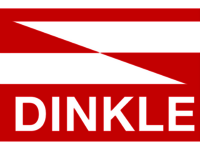 DINKLE
DINKLE group is one of the largest terminal block manufacturers in Asia. The company is dedicated to industrial automation to help customers increase their productivity and gain a competitive advantage.
Infos
Samples