For a Variety of Applications
Desktop and wall-mount pluggable power supply units are used in a wide variety of industrial (IEC/EN-UL-CSA62368-1, mandatory from December 20, 2020) and medical applications (IEC/EN-UL-CSA60601-1 4th Edition). In addition to these main groups, special certifications must be covered such as, for instance IEC/EN50155 (EN50121-32, EN61373) for railway technology, which comprises EMC (EMI), ESD, surge, transients and vibration and shock resistance, or also the household appliance standard IEC/EN-UL- CSA60335-1.
External power supplies have to bear enhanced information on their label. These requirements include the new ErP Lot 7 Regulation (EU) 2019/1782 coming into force as of 1st of April, 2020.
Apart from the standard sizes, external power supply units are also available, especially for portable applications. A distinction is made between desktop and wall-mount pluggable power supplies. Our portfolio also includes customer-specific cable assemblies.
Samples
Contacts
News
Manufacturers & Contacts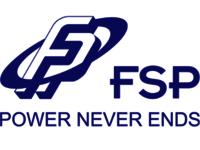 FSP
The FSP Group of companies, established in 1993, is listed at the Taiwan Stock Exchange and currently ranks number nine of the biggest power supply manufacturers on a global scale. More than 7,000 employees generate an annual turnover of more than $485 Mio.
Infos
Samples
PHIHONG
PHIHONG is a global leader in the development of world-class power solutions and a leading supplier of External Power Adapters, PoE Midspans, Splitters, Injectors and LED drivers.
Infos
Samples