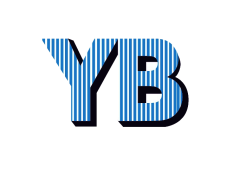 YEEBO
With nearly 30 years of experience in the monchrome display market for customized designs, YEEBO offers all available technologies up to automotive grade solutions.
Samples
Contact Person
Focused on High Quality Monochrome LCDs
YEEBO is one of the leading LCD manufacturers in China. Founded in the year 1988 in Hong Kong, China, stays the focus of YEEBO from the beginning on fully customized monochrome LCD designs.
YEEBO is specialized and focused on the design, development and production of high quality monochrome LCDs and LCD modules (LCM). All available LCD technologies are held from the company and offered in their standard and customized displays. Because of the gained experience over the last 30 years, YEEBO has become one of the leading LCD manufacturers in Asia. Today's product portfolio includes LCD glasses, character and graphic, same as TFTs and resistive and capacitive touch panels.
Applications
The high quality display solutions at YEEBO and their strong global market presence are two major factors in dealing with customers in the automotive, medical, industrial and consumer branch all over the world.
Certifications
To ensure the quality of their products, the company complies with TS16949, ISO14001 and ISO9001.