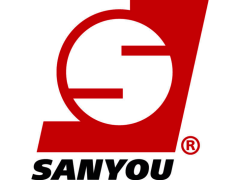 SANYOU
Relays from SANYOU are used worldwide in the white and brown goods sector, industry, transport, automotive, IT, building technology, energy management, medical equipment, and much more besides.
Samples
Contact Person
High Quality Relays From SANYOU
Dongguan SANYOU Electrical Appliances Co., Ltd. is one of the top 100 Chinese companies in the sector of development, production, and sales of electronic components. The company was founded in 1997, and today produces more than 60 different series with some 10,000 item numbers at the four locations in Dongguan, Mingguang, and Ningbo, employing more than 6,000 people. Annual output is around 600 million units per year, produced on 83 fully-automated or partly-automated lines.
Development, product innovation, and procedures for technology extension have always been the driving forces behind development at SANYOU. More than 50 patents have been registered in the last ten years alone. One significant competitive advantage lies in the autonomy of product development and the development and construction of automated assembly lines.
SANYOU has made major strides towards boosting know-how in the fields of relay design, manufacturing technology, and the taking over of production installations thanks to the intensive co-operation with famous name companies from Japan, South Korea, and Great Britain. Massive efforts and investments have been made in the sector of development and manufacture of precision tools, parts manufacture of stamped and molded components, and assembly, to achieve a truly international position.
The main goals at SANYOU include further automation, a stronger presence in the automotive sector, a further increase in capacity and ongoing quality improvement. The aim here is to attain NG rates at the customer of < 5ppm.
And to achieve this, SANYOU follows its corporate code very consistently:
Quality first
Result orientation
Innovation
Integrity
SANYOU's Product Portfolio
Signal relays
Automotive relays
Power relays
Latching relays
DC High Power relays
Certifications
SANYOU is certified in accordance with ISO 9001 2008 and ISO/TS 16949, as well as ISO 14001. The products are RoHS-compliant and are listed in accordance with CQC, UL – CUL, with many series also being listed in accordance with VDE and TÜV.
The SANYOU laboratory is VDE and UL certified, which substantially reduces the run time for projects. Cutting edge technology in AC and DC test stations for measuring the electrical and mechanical performance under different loads, temperatures, and air humidity, as well as modern analysis resources such as spectrometers, high speed cameras, vibration plates, and glow-wire measuring devices all support the development work.