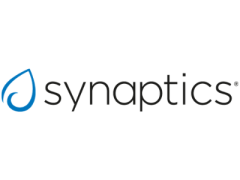 SYNAPTICS
SYNAPTICS is a leading IC supplier for human interface and audio products for applications in the consumer market and smart home. SYNAPTICS' broad portfolio includes audio processors, ultra low power codecs and best-in-class far-field ADCs.
Samples
Contact Person
High-Quality Audio Products
In July 2017, SYNAPTICS, a leading IC supplier for human interface products, acquired Conexant. Through this strategic acquisition, SYNAPTICS has gained access to the development and production of ASSP (Application Specific Standard Products). The signal processing is realized by DSPs (Digital Signal Processors) whose pre-programmed algorithms are allocated in the internal ROM and execution is affected by customized parameterization. With respect to the signal quality, high-resolution ADCs and DACs allow the integration in analog systems without any compromises, where highest quality for voice and sound is required.
Besides the digital and analog converters, also the integration of Class-D amplifiers helps to reduce the BOM cost. A graphical development interface provides a simple and fast parameterization of the audio devices on block diagram level. This approach eliminates completely the needs of programming in source code.
As a former distribution partner of Conexant, CODICO continues its partnership with SYNAPTICS for the following audio products:
Audio processors with integrated high resolution, fast and in parallel operating ADCs/DACs and DSPs for processing of far-field, AEC (Acoustic Echo Cancellation), AGC (Automatic Gain Control), EQ (Equalizer) and many other audio algorithms for crystal clear voice communication.
Ultra low power codecs that provide innovative features such as the AudioSmart Class D amplifiers for intelligent power delivery and dynamic loudness optimization to achieve 2x loudness, even from small, thin speakers for an immersive playback experience.
Best-in-class far-field ADCs with 106dB dynamic range, allowing the voice system to use the full performance of a high SNR microphone using low microphone boost to prevent microphone saturation in far-field voice input applications.
Your Contact for SYNAPTICS