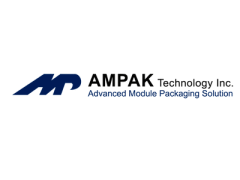 AMPAK TECHNOLOGY
AMPAK TECHNOLOGY is a specialist in Wifi, Bluetooth and GNSS radio modules. AMPAK's unique feature is its advanced packaging technology, which combined with SYNAPTICS' Wifi/BT/GNSS ICs, results in a very small form factor and low power consumption. The modules' interfaces range from SDIO. I²C, PCIe, USB and UART. M.2 2230 form factor is also available.
Samples
Contact Person
Measurements and Functions
All housings are approved for the industrial temperature range of -30° - +85°. The smallest package currently available measures 6.5mm x 5mm SiP. LGA, stamp-type and solderable for mass production are also available. Typical applications are found across the spectrum of IoT networking. Due to the SYNAPTICS Wifi ICs used, there is high interoperability with the installed access point and gateway base. SW drivers are available for Windows, Andorid, Linux and RTOS Operating Systems.
Your Contact for AMPAK Technology