Low Power Wide Area Network
Narrowband IoT (NB IoT) is a new way of communicating with smart devices that require small amounts of data, small power consumption, in hard to reach places. NB-IoT is a Low Power Wide Area Network (LPWAN) radio technology standard that has been developed to enable a wide range of devices and services to be connected using cellular telecommunications bands.
NB-IoT focuses specifically on indoor coverage, low cost, low device complexity, long battery life, and high density of connected devices in a single cell.
Samples
Contacts
News
Manufacturers & Contacts
QUECTEL
QUECTEL focuses on the wireless M2M market sector designing and manufacturing a variety of wireless modules to fulfill different industrial standards and requirements. QUECTEL is one of the leading providers of GSM/GPRS, UMTS/HSPA(+), LTE and GNSS modules. In addition, QUECTEL offers various antennas for a wide frequency range from 600MHz - 6GHz.
Infos
Samples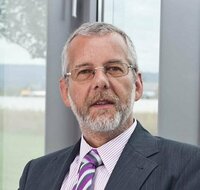 TELIT
TELIT connectivity solutions are at the heart of the IoT and modern digital transformation. TELITS products are designed to deliver future-proof and reliable cellular connectivity while streamlining development time and speeding time to market. In collaboration with TELIT, CODICO can deliver reliable, long life IoT connectivity to support our costumers' digital transformation.
Infos
Samples