Functionality of Pressure Sensors
Pressure sensors are the most important element in a pressure measuring system that converts a physical variable (pressure = force per area) into an electrical output signal. The pressure sensor itself can be a simple passive element requiring an external AD converter, which also requires signal post-processing, or an integrated system.
In most cases not the absolute pressure, e.g. compared to vacuum or 0 bar, is measured, but a pressure difference. This makes the system independent of general external influences, such as thecurrent atmospheric pressure and altitude.
Samples
Contacts
Differential Pressure Sensors
Differential pressure sensors are able to detect a pressure difference between two measuring points. With integrated and intelligent sensors, this includes the actual analog input, filtering, conversion to digital signals, compensation algorithms for zero point, temperature and lifetime drift, as well as the digital output, usually via I²C or SPI.
The applications for differantial pressure sensors include for instance:
HVAV applications, e.g. the exact measurement of pressure in each chamber and airflow
Medical applications, e.g. spirometry or anesthesia ventilators. Those sensors must have a high accuracy and a stable long-term reliability.
Click here to find more information about the differential pressure sensors series by SUPERIOR SENSOR TECHNOLOGY.
Manufacturers & Contacts
AMPHENOL GE
AMPHENOL GE Measurement and Control Solutions develops MEMS based pressure sensors. These versatile sensors can be used in many applications, ranging from simple barometric applications to more demanding industrial applications where the sensor needs to be encapsulated in stainless steel.
Infos
Samples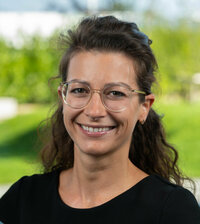 SUPERIOR SENSOR TECHNOLOGY
SUPERIOR SENSOR TECHNOLOGY was founded 2016 in the USA. The main goal is to provide easy to use and highly accurate pressure sensors. The sensors allow easy calibration to different pressure-ranges and offer long-term stability. With integration of intelligence and self-awareness into the sensors, the reliability of the complete system has increased even more.
Infos
Samples