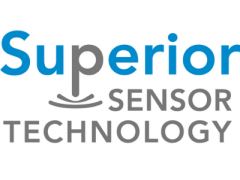 SUPERIOR SENSOR TECHNOLOGY
SUPERIOR SENSOR TECHNOLOGY was founded 2016 in the USA. The main goal is to provide easy to use and highly accurate pressure sensors. The sensors allow easy calibration to different pressure-ranges and offer long-term stability. With integration of intelligence and self-awareness into the sensors, the reliability of the complete system has increased even more.
Samples
Contact Person
Differantial Pressure Sensors Portfolio
The applications for differantial pressure sensors reach from HVAV applications, measuring the exact pressure in every chamber and the airflow, to medical, where, e.g. spirometry or anesthesia ventilators. Those sensors need to have a high accuracy and a stable long-term reliability.
Click here to find more information about the differential pressure sensors series by SUPERIOR SENSOR TECHNOLOGY.
Your Contact for SUPERIOR SENSOR TECHNOLOGY