Standard or Adapted Terminal Blocks
Terminal Blocks have already established themselves early on in the field of connectors and have proven themselves over decades as a reliable connection technology. In order to keep up with the increasing requirements in the industrial sector, the terminal blocks are constantly being developed further through technical innovations.
Originally developed as screw terminal blocks and later supplemented by spring-cage technology, both connection technologies have successfully proven themselves on the market. Today, the spring-cage connection is being replaced more and more by push-in systems. The compact design of the push-in spring enables high contact reliability and at the same time time-saving and tool-free conductor connection.
Samples
Contacts
News
Our Broad Terminal Blocks Product Range
In order to be able to integrate the PCB terminal blocks into the reflow soldering processes (THR), variants made of high-temperature-resistant plastics and with shortened pins are available. Tape & reel packaging with caps or adhesive tapes can be offered to enable automated assembly of the terminals by pick & place.
CODICO's portfolio includes direct PCB terminal blocks as well as pluggable systems. The terminal blocks are available in 2.5 to 20 mm pitch size and cover applications in the data sector through to high power applications. Special types with flat design and different conductor connection directions are available for space-critical applications. For high vibration resistance requirements, various forms of locking (screw flanges, snap-in latches and locking levers) can be choosen.
Customer-Specific Terminal Blocks
In addition to standard products, individual modifications are possible, depending on the requirements:
Customized colors
Printings
Integrated light pipes
Codings
Set packaging
The ideal solution for building and industrial automation applications such as inverters, servers, drives and controls!
Manufacturers & Contacts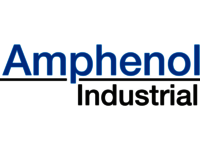 AMPHENOL INDUSTRIAL
AMPHENOL Industrial is the leading manufacturer of cylindrical connectors in the industrial market, focusing on renewable energy applications, oil & gas exploration, medical advancements, hybrid and electric vehicles, communication, rail mass transit, heavy equipment and factory automation. Such applications require a high degree of engineering sophistication and precision manufacturing capability.
Infos
Samples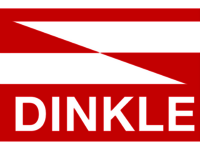 DINKLE
DINKLE group is one of the largest terminal block manufacturers in Asia. The company is dedicated to industrial automation to help customers increase their productivity and gain a competitive advantage.
Infos
Samples