To Easily Integrate Ethernet Into Your System
We offer Gigabit Ethernet (GE) PHY ICs that support half- and full- duplex modes at 10base-T, 10base-Te, 100base-TX, 1000base-T and 1000base-X.
Key Features
Ultra-low power consumption of 400 mW in 1000BASE-T mode
Energy-efficient Ethernet for further reduction in power (IEEE 802.3az)
Comes in VQFN48 and LQFP64 package, setting a new benchmark in footprint minimization
With the implementation of Ethernet, manufacturers get not only Internet functionality, but also an easy, standardized connection to pluggable service and maintenance devices.
Samples
Contacts
News
Manufacturers & Contacts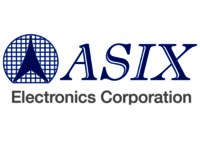 ASIX
The offerings of the fabless semiconductor supplier are as follows: Embedded Ethernet, EtherCAT, Industrial Ethernet, Superspeed USB-to-LAN, Embedded Networks and I/O Connectivity products from company Zywyn.
Infos
Samples